By working to make it safe and convenient for more people to take more trips by bike, we're helping make the Sacramento region a cleaner, healthier, happier place to live and work.
Browse through our website to find out more about our current projects and programs and some of the ways you can help us build the movement.
Learn More
Blog
Roads in need of repair cost California drivers $61 billion (yes, billion) every year in the form of additional vehicle operating costs, the cost of lost time and wasted fuel due to congestion, and the financial cost of traffic crashes,…..
Read More >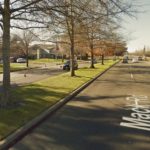 The central city isn't the only part of the city getting some bike love as the result of ongoing road resurfacing projects. While bicyclists get used to new buffered bike lanes on 24th Street and Elvas Ave. and a new…..
Read More >
Current Projects & Programs
A growing number of cities in the U.S. and in Europe – including Sacramento – have embraced Vision Zero, an approach to planning safety improvements conceived in Sweden in the late 1990s that sets the goal of preventing severe injuries…..
Read More >
As private development and public works projects continue to change the face of our region, we work hard to ensure that traveling by bike becomes more — not less — convenient and safe. We do this in a number of…..
Read More >